"How's the market?" is one of the most popular questions that real estate professionals are asked. Nationally, home prices are still considered affordable, homes are on the market for less time, interest rates are still low and more than two-thirds of Americans say that now is a good time to buy.¹ Here's an overview of national housing market trends. If you want to know more about our local market, contact us! We'll be happy to give you the scoop about our local real estate market.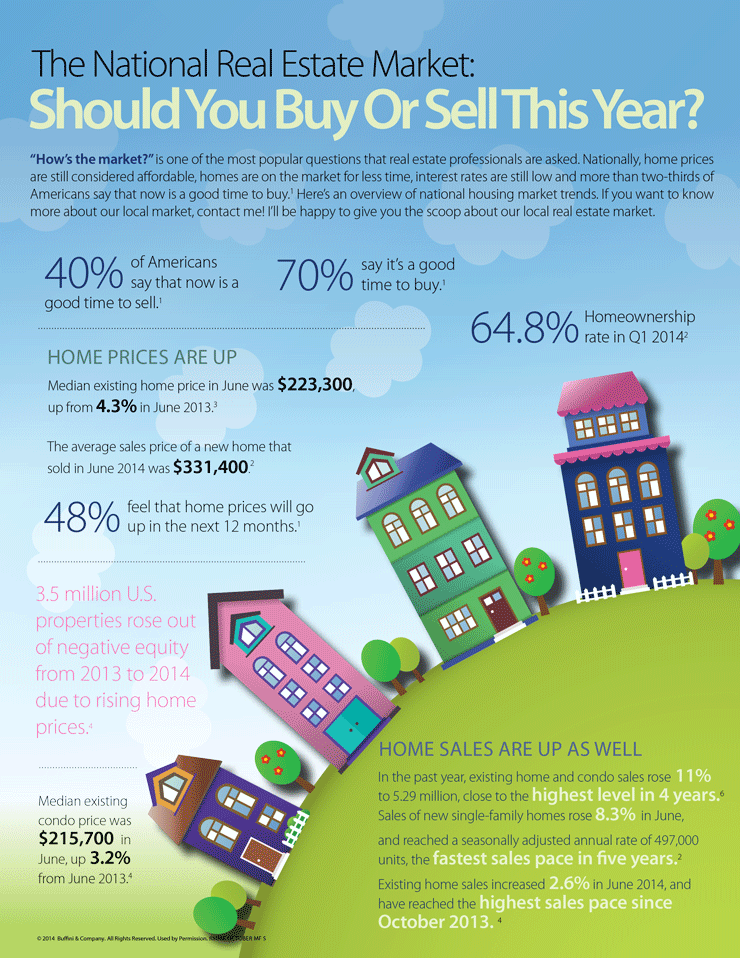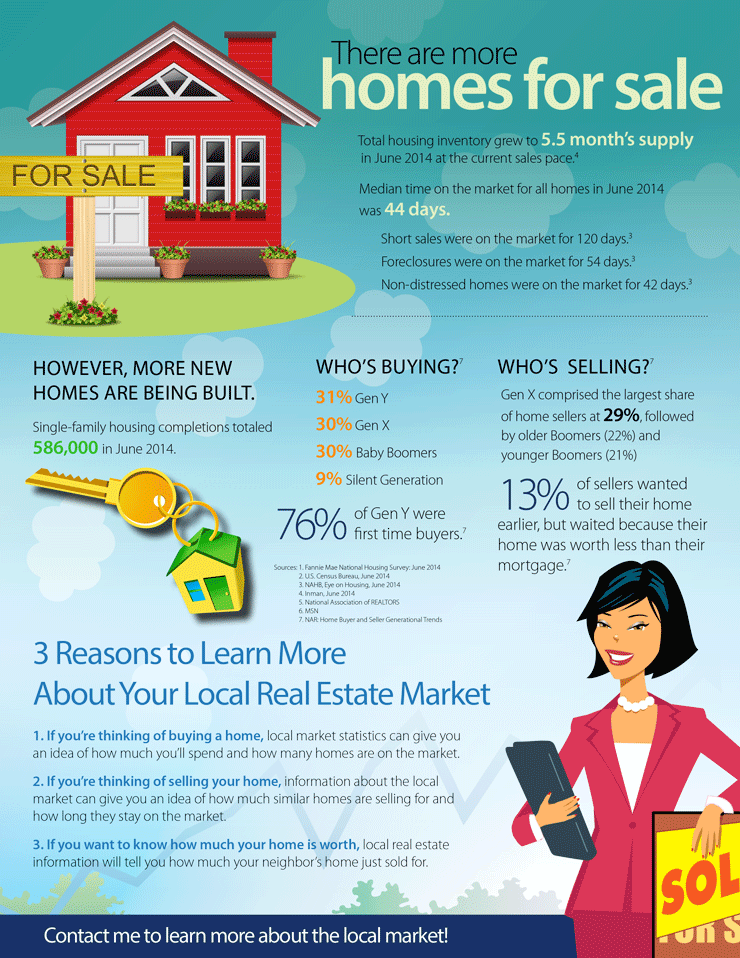 Sources:
1. Fannie Mae National Housing Survey: June 2014
2. U.S. Census Bureau, June 2014
3. NAHB, Eye on Housing, June 2014
4. Inman, June 2014
5. National Association of REALTORS
6. MSN
7. NAR: Home Buyer and Seller Generational Trends
© 2014 Buffini & Company. All rights reserved.