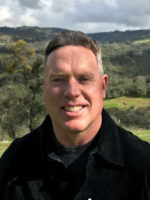 Realtor
BRE# 02014320
Cell: 916-220-4741
Moving back to Amador County after college and career has really been incredible. The charm of Amador County is as vibrant as it has ever been. Amador County is truly a wonderful place to retire, raise a family, or visit on the weekends. I grew up here in the town of Jackson, graduating from Jackson High in 1982. After High School, I attended Occidental College in Los Angeles earning my degree in Kinesiology. I was a multi-sport athlete in both High School and College and was fortunate enough to continue my athletic career beyond College. In 1986 I became a 4th round draft pick of the Los Angeles Raiders. I played professional football until 1992 when injury ended my career. The Raiders have been a huge part of my life and I have been involved with the team since retirement serving in the Alumni Relations department.
After football, I put my degree to use opening my first fitness center in 1994 with my wife Lissa. We have been involved in the fitness business ever since, opening our newest location Mueller's Elite Training right here in Jackson in the Amador Ridge shopping center just a few doors down from SABligh Real Estate Inc. While building our fitness business, we began to invest in real estate around 2010. In 2015 I took the next step to being involved in real estate professionally and in 2016 became a licensed Realtor. I am truly passionate about helping and working with people to reach their goals.
If you are looking for that perfect piece of property in or around Amador County, please contact me and let's get started on making those dreams a reality.