Buying a Home in California Gold and Wine Country – The Process
Nothing beats the feeling of waking up to the first day in a new home. Looking around the room you realize, that just a few months ago this was still a dream, but now these walls, doors and windows all belong to you. However, the process for buying a home in Northern California can sometimes be intimidating and confusing. As an experienced REALTOR®, I am here to guide you through the entire process from selecting the right home, to closing at the right price. I will help you shop for the best rates, terms and can even suggest mortgage lenders. Here are the steps to buying a home in California Gold and Wine Country.
Determine Your Budget
Check Your Credit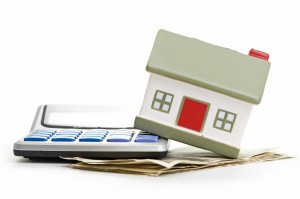 Get copies of your credit report. If need be, clean it up. Remember, the higher your credit score, the better your loan interest rate. You should check all the three major credit reporting companies: Experian, Equifax and TransUnion, as each may have slightly different information. Recent changes in obtaining credit scores may now allow you free access through your credit card companies.
Find a Lender
Most people have to take out a loan for buying a home in California Gold and Wine Country, and you want to be prepared to make a purchase offer as soon as you find a home you are interested in. So, you want to make sure that you are approved for a loan before you look at homes. If you need help finding a lender, I can recommend trusted lenders in your area.
Price Range
Determine your price range before you consider buying a home in California Gold and Wine Country so you can look at homes only in your budget. Your lender can help you determine your price range based on your income, credit, and cash available for a down payment and closing costs. Play with some numbers using my mortgage and affordability calculators.
Search for the right home

Research
The details count when looking for the perfect home. If you have children, you will want to consider the schools in the area. Do you want more bedrooms or bathrooms? Would you prefer a newer or older home? These are all things to keep in mind when buying a home in California Gold and Wine Country.
Make an Offer
Found Your Home?
When you find the home you want to buy, I'm ready to prepare a written offer. Since I'm familiar with market value, I'll help you arrive at a price that gives your offer the best chance of being accepted.
Inspect
Physical Inspection
After your offer is accepted, you'll have a grace period to get the house professionally inspected. This is the time to request repairs or submit a counter offer if need be. A general home inspection will evaluate structural elements, building exterior, roof and attic, plumbing, systems and components, electrical, appliances and garage. Many lenders will also require a wood-destroying pest inspection.
Obtain Insurance
Title Insurance
Purchased with a one-time fee at closing, title insurance protects owners in the event that title to the property is found to be invalid. Coverage includes "lenders" policies, which protect buyers up to the mortgage value of the property, and "owners" coverage, which protects owners up to the purchase price.
Homeowner's Insurance
Homeowner's insurance provides fire, theft and liability coverage. Homeowners' policies are required by lenders and often cover a surprising number of items, including in some cases such property as wedding rings, furniture and home office equipment.
Home warranties
Home warranties bought from third parties are generally designed to provide several forms of protection: workmanship, mechanical problems such as plumbing and wiring, and structural defects. In the event of a covered defect or breakdown, the warranty firm will step in and make the repair or cover its cost. Each home warranty firm has their own terms and conditions.
Verify Loan and Close the Sale
The next step when buying a home in California Gold and Wine Country is to verify that the terms and conditions on your loan are accurate by reviewing your loan signing papers and closing documents. When all terms of the purchase agreement have been fulfilled and your loan has been funded, you are ready to close!
Move
Now that you've obtained your home, the next step is moving buying a home in south lake tahoe arrangements. If you plan on hiring a professional mover, schedule accordingly. I can also suggest reputable companies. Don't forget to submit a change of address form with USPS and contact the local gas and electric companies. Your escrow agent will handle putting garbage, water and sewer in your name.
Want to know more about Short Sales and Foreclosures?
It's covered here in Short Sales vs. Foreclosures.