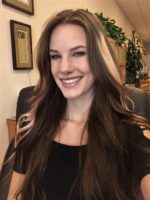 Realtor
BRE #02057063
Cell: 209-781-5615
As a local who was born and raised in Amador County, there's a level of respect and appreciation I have for the history and assets of the area. Having worked in the real estate industry the past year, my goal is not to just sell real estate, but to expose it in a way that allows clients to truly appreciate the region as I do.
I strive to keep transactions simple, clear, and as easy as possible for both my clients, and the cooperating agents. Having spent the last year as a media coordinator, I've also had a taste of the best ways to market your home or property efficiently, and effectively.
I firmly believe that this business is an opportunity that will enable me to achieve my desired lifestyle, while simultaneously helping others to achieve theirs. Whether you're looking to buy, or to sell, I look forward to working with you.